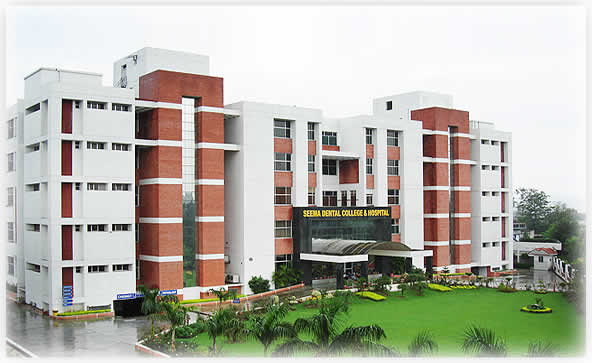 Seema Dental College and Hospital is a wonderful place - beautiful and vibrant; relaxed and engaged. It is one of the finest campuses for a hospital. The views around the campus are breathtaking and the surrounding woodland changes colours dramatically with the seasons. The campus sits pretty between these woods on one side and the holy river Ganga on the other.
The total constructed area covers a staggering 3,50,000 square feet. This includes the Hospital, teaching facilities like lecture halls, auditorium, laboratories, the pathology centre, the library, cafeteria, the residential facilities for students, faculty & support staff, sports & recreation centre, swimming pool, the list is endless.
In a nutshell, Seema Dental College and Hospital has been envisaged as a world class dental hospital and teaching center. The promoters are committed to provide whatever it takes to achieve this vision.
Studying at SDCH allows you to enjoy the best of both worlds - an excellent academic environment at the heart of one of the most cosmopolitan and exciting cities in Northern India.
Though a tranquil setting, there is still plenty to do at the College. Indeed, the range of both academic, social and exceptional sporting opportunities are unrivaled in the country. Students have much to occupy their time outside of lectures, tutorials and lab work. Do visit and see all this for yourself. You will see then why we are so proud of our campus and why we want you to choose to come here.