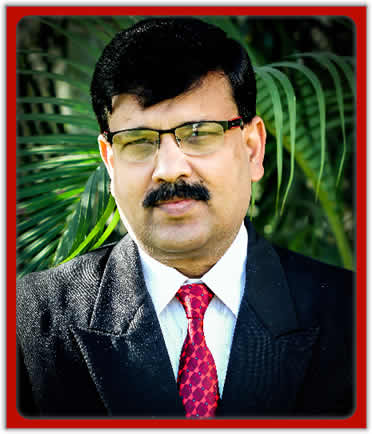 "The Path from Dreams to Reality does exist. May you have the vision to find it, the courage to get on to it and the perseverance to follow it."
After obtaining post-graduate degree in Biochemistry from Lucknow University, in 1987, and PhD, in 1993, from Central Drug Research Institute, Lucknow (CDRI), a world-fame institute known for Drug Development and Research, I have been actively involved in teaching since 1996. I have been associated with Seema Dental College & Hospital (SDCH) since its inception in 2003 and have observed very closely how this institution has grown immensely, reached the zenith of success, and achieved the heights of glory. In a span of ten years, SDCH has become the only Post-graduate (MDS) Dental College of Uttarakhand state running MDS in seven specialities of dentistry. SDCH is well equipped with ultra modern laboratories and clinics and is committed to provide excellent dental education and professional training to its students with emphasis to make them not only good dental professionals but good human beings too. We lay great emphasis on the all round growth and the personality development of our students, so that they may take their place as confident and competent professionals in any part of the world and contribute to the welfare of humanity not only as professional, but also as responsible and devoted citizens. A big team of dedicated and learned faculty of SDCH is actively involved in educating, motivating, and supporting the students to perform the utmost of their potential and to come up with excellent results in academics as well as extra-curricular activities. The students at SDCH are also educated about the value of honesty, discipline, hard-work, and punctuality, which they imbibe in themselves to enrich their lives on different platforms in life.
I am confident that the UG (BDS) and PG (MDS) aspirants, who wish to make a successful and bright career in the field of dentistry, will find this institute par excellence for obtaining quality dental education and professional training.
Follow your dreams with us at SDCH.
Dr. Prem Prakash