DEPARTMENT OF CONSERVATIVE DENTISTRY AND ENDODONTICS
"ENDODONTISTS….WE GET TO THE ROOT OF THE PROBLEM"
The students are trained to have complete knowledge of aetiology, pathophysiology, diagnosis and management of dental carries, trauma, restorative and endodontic procedures. Students use advanced materials like composites, glass ionomers, varnishes and sealants, dentin bonding and light cure systems.
The department trains the students in endodontic procedures using advanced technologies like apex locators, radiovisiography and latest root canal obturation methods. Preclinical training comprising of simulated working on phantom heads is given to instill confidence for perfect restorative and endodontic procedures.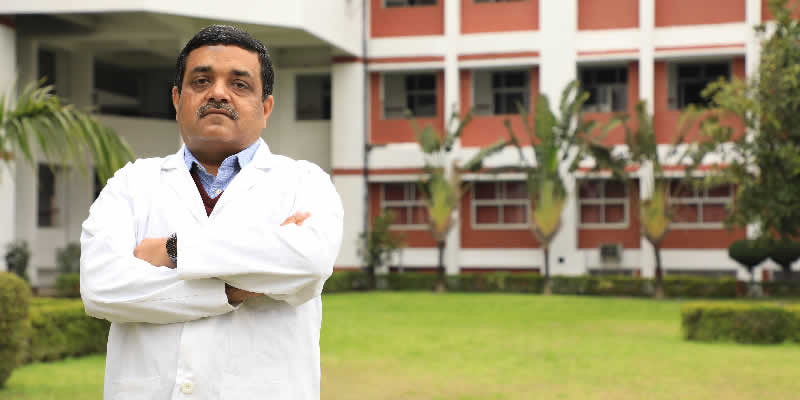 PROFESSOR AND HEAD OF DEPARTMENT
DR. ANIL DHINGRA
Dr. Anil Dhingra is a mark of distinction in the name of academics with a teaching experience of more than 25+ years of academic and clinical experience. He was awarded the Fellowship by International College of Dentists, India, Sri Lanka & Nepal Section 2015, Fellowship by Academy of General Education, Manipal Academy of Higher Education 2011. He is the Key Opinion Leader of KaVoSynbro India and has conducted Pre Conference Courses, Workshops, keynote Lectures and Hands on Courses.
Distinguished achievements to his credits includes:-
Diplomat of Indian Board of Endodontics
30 International journals, 140 National journals, 11 E-Books, 2Chapter contributions
Outstanding Endodontist of the Year(North) by India Dental Awards
Global Certification Award , Germany,2015
Dr.Ratan H. Doctor Memorial Award section 6
DEPARTMENT – DISTINCT AMENITIES
Endodontic Microscopic Operation Theatre
PG ACHIEVEMENTS….
Leaving a Mark of Pre eminence at National Level..!!
PG Workplace Training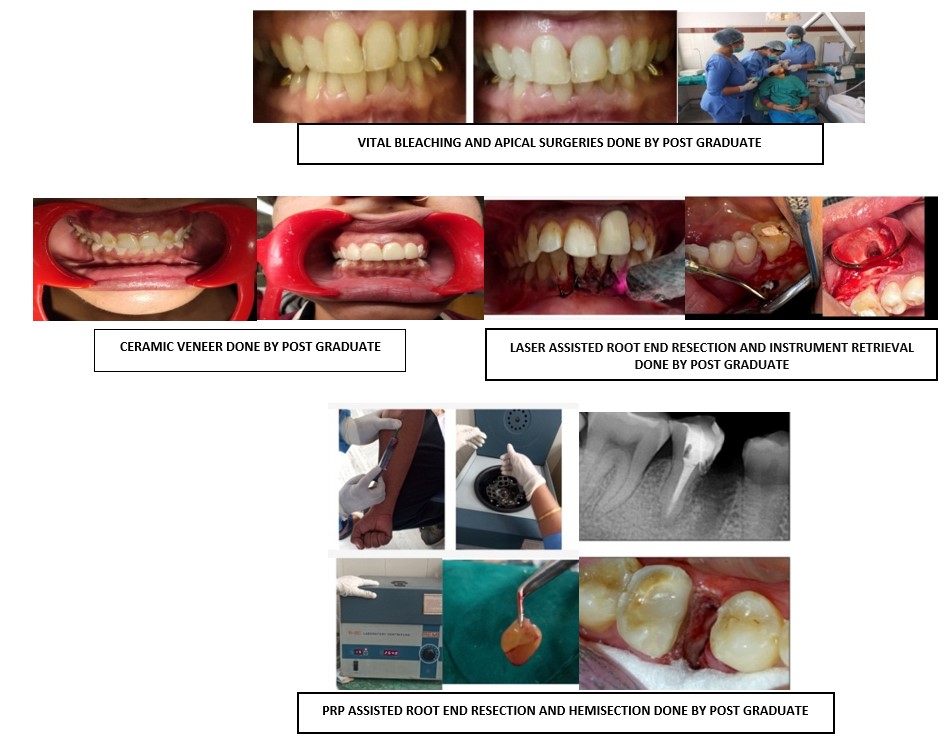 Post Graduates undergo rigorous workplace training and professional education regarding various advanced treatment modalities like Esthetique makeovers using ceramic veneers, vital and non vital tooth bleaching, laser assisted procedures, apical surgeries, PRF and PRP assisted surgeries and microscope assisted endodontics.
GOOD WORK…
HAPPY PATIENTS!! REVIEWS FROM NRI …