DEPARTMENT OF PERIODONTOLOGY
Periodontics encompasses the prevention, diagnosis and treatment of diseases of the supporting and surrounding tissues of the teeth. Students are trained in case analysis, treatment planning, maintenance, supportive and surgical periodontal therapy. Knowledge on techniques of muco-gingival surgeries, resective and reconstructive osseous surgeries and implantology is imparted to the students.
Professor and Head:
Dr. Amrinder Tuli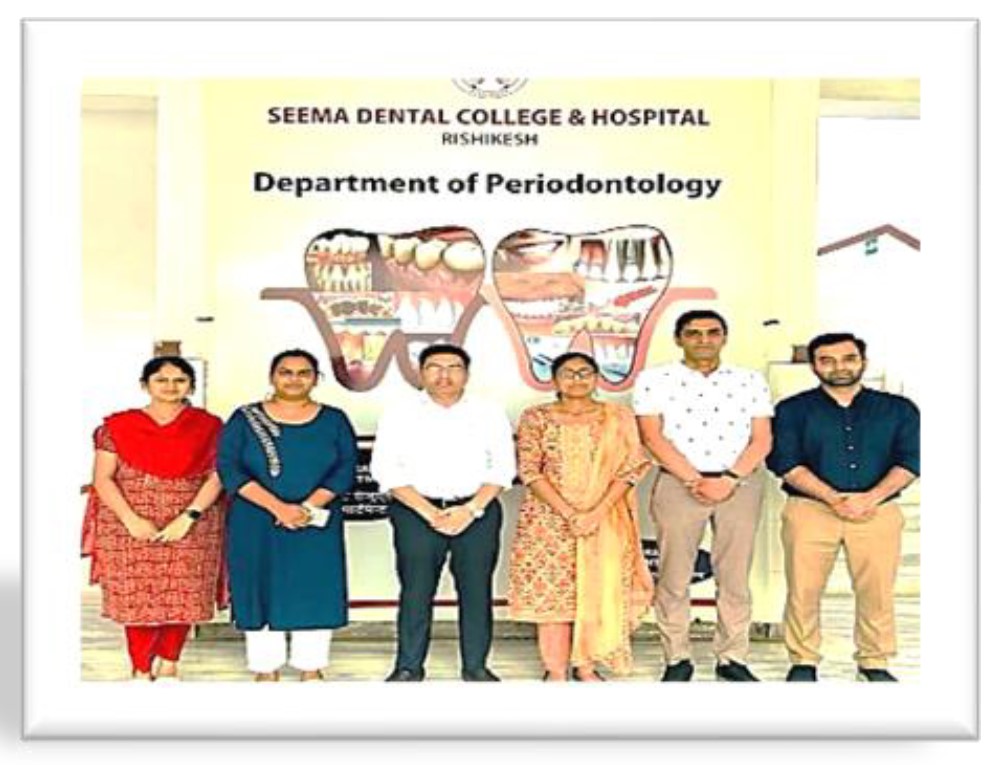 Dr. Amrinder Tuli completed his graduation from Himachal dental college, Sunder Nagar in 2001 and his MDS in Periodontology from Subharti Dental College & Hospital in 2007. He is an accomplished academician, researcher and Oral Implantologist. He has also published numerous papers in various national and international journals. He has been guiding the post graduates in the field of Periodontology for 13 years and is currently heading the Department of Periodontology at Seema Dental College and Hospital.
All faculty members in the department are highly skilled, accomplished with vast experience and contribute to utilizing their academic knowledge in areas of advanced clinical research in the field of Periodontology.
DEPARTMENTAL UNIQUE FEATURES
The department is equipped with the latest armamentarium & materials. Thedepartment takes pride in excelling in various basic and advanced periodontal procedures like placement of Dental implants, Regenerative surgeries, Muco-gingival/ Perio-plastic procedures, use of Electrocautery and Lasers. The
postgraduate students are exposed to various advanced periodontal surgical procedures and encouraged to enhance their surgical skills.
SPECIAL CASES ROUTINELY PERFORMED BY POSTGRADUATES
Interdisciplinary approach (Perio-endo, Perio-prostho, PAOO Periodontal accelerated osteogenic
orthodontic)
Decorticotomy With Bone Graft
Depigmentation By Microneedleling + Ascorbic Acid
VISTA Technique
Socket preservation technique
Excisional Biopsy
FACILITIES IN DEPARTMENT
Electro Surgery unit
Diode laser
Five Implant System
Micro surgical instruments and surgical loupes
RVG (X ray Unit)
Ultrasonic Scalers
Multimedia facilities with Slide projector & library
PG ACHIEVEMENTS AND AWARDS
All the faculty members actively participate at various National level conferences and have been awarded at various events. The post graduate students routinely present scientific papers and posters in various academic, National CDE's and conferences for which they have been awarded at various prestigious events. They are involved in various community level activities for patient care.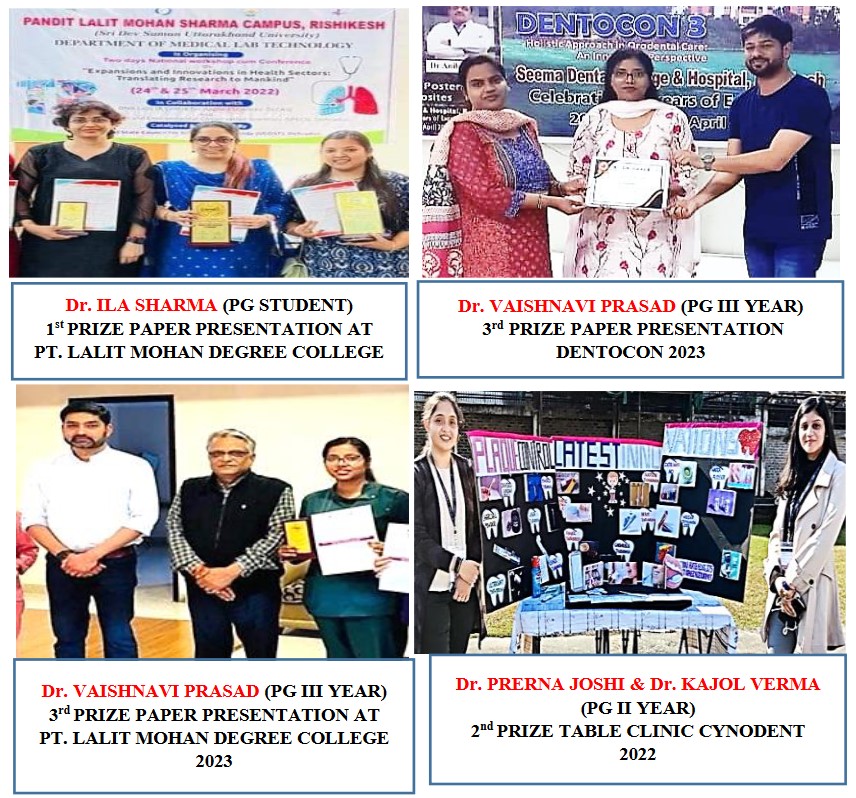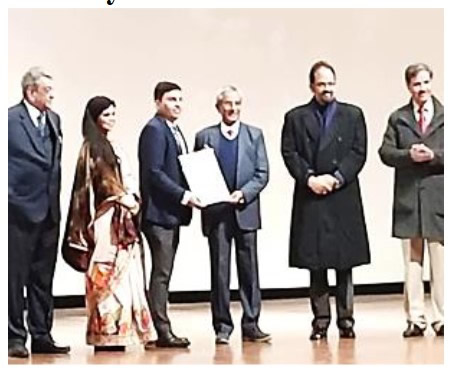 Dr. Amrinder Singh Tuli
Best Distinguished Faculty at Meerut 2021
Dr. Rebecca Chowdhry
Best Star Researcher Award at Indian Society of Dental Research 2023
CDE PROGRAMMES AND DEPARTMENTAL ACTIVITIES
Various CDE's are being conducted and active celebration of Oral hygiene day, Oral health day, National tooth-brushing day, Oral health awareness week is done by means of dental checkup camps, street plays, lectures, and awareness talks for patients visiting college as well as at community level. The post graduate students are encouraged to participate in such events. Our esteemed faculty has also served as chairpersons, course mentors, guest speakers and experts in numerous Workshops, Conferences and CDEs.